Absence disability management
Comprehensive, impactful solutions that empower HR teams to achieve more.
Administering absence, leave, accommodation and disability is crucial for an organization, but also complex and challenging.
Make sense of complex cases and medical issues while mitigating risk, maximizing savings and streamlining administrative work.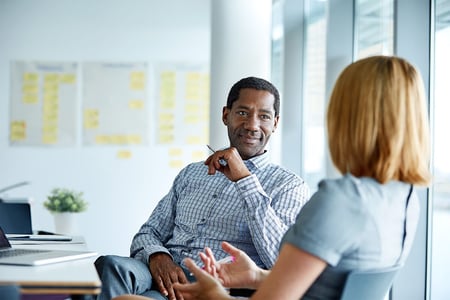 We use our experience and expertise to deliver complete front-end solutions.
Federal and state custom leave management
SaaS solution with co-sourcing
Automated absence reporting
Self-funded short-term disability
ADA accommodations management
PTO bank management
Our expertise lies within our award-winning solution absence & disability management software AbilitiTM.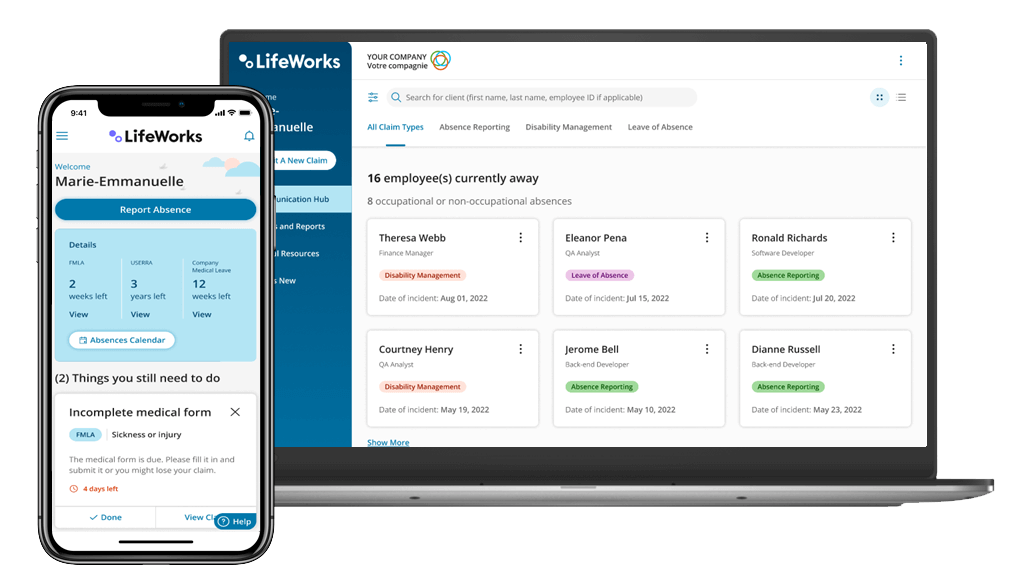 AbilitiAbsence
Instant access to real-time absence information.
AbilitiManage
Best-in-class case management for occupational and non-occupational absences.
AbilitiConnect
Integrates your employee absence data in a single centralized hub.
The TELUS Health Advantage.
Industry-leading tech
A simple proprietary platform that integrates with any HR system.
Comprehensive solutions
Works with any short- and long-term disability insurance carrier.
Concierge experience
Employees can actively manage their claims quickly and easily.
Our commitment to our clients.
We deliver results. Our leave management services have been proven to reduce the duration of absences and, thereby, improve organization performance, while reducing labor and absence management costs.
Contact us today and we will be in touch to show you what TELUS Health can do for your business.